At United Revenue, our passion for ethics, compliance, and client satisfaction coupled with our unique approach to collecting outstanding debt means a higher rate of recovery for our clients.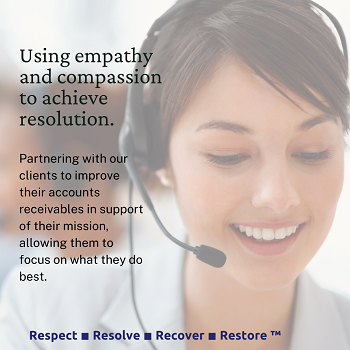 As a Service-Disabled Veteran-Owned Small Business, our CEO, Dave Cannella, has instilled drive, collaboration, and accountability in all that we do. Each member of our team is highly trained and experienced. Our team understands the client's requirements for recovering more dollars. We balance those requirements with the sensitive nature that is necessary in the collection industry. In everything we do, and in each contact we make, we emphasize our company philosophy: Do What is Right.
Our foundation of respect, honesty, ethics, and compassion paired with strong training programs, and strict adherence to compliance, ensures that we take great care of your most valuable asset, your customers.